The Overdrive Essentials plugin is a collection of popular analog distortion pedals, all modeled with our custom real-time neural networks. It's an easy to use interface where you can select between various classic fuzz, distortion, and overdrive, from legendary 70s models to modern boutique tones.

With nine different distortion pedals to choose from, Overdrive Essentials is there to find that perfect crunchy guitar tone, add character to synths, or just a subtle warmth to drums and vocal.

For fine-grained control, you can use pre-gain knob to dial down the more intense fuzz pedals, and the wet/dry knob is great for non-guitar usage where you want to have add a more subtle touch of character.
8+1 distortion pedals,
in one plug-in
Searching for the right distortion is a never-ending quest - that's why we decided to bring together a bigger collection so that you get access to a huge variety rather than feeling locked into a specific tone. That's the advantage of in-the-box mixing after all - getting the best of analog sound without restriction.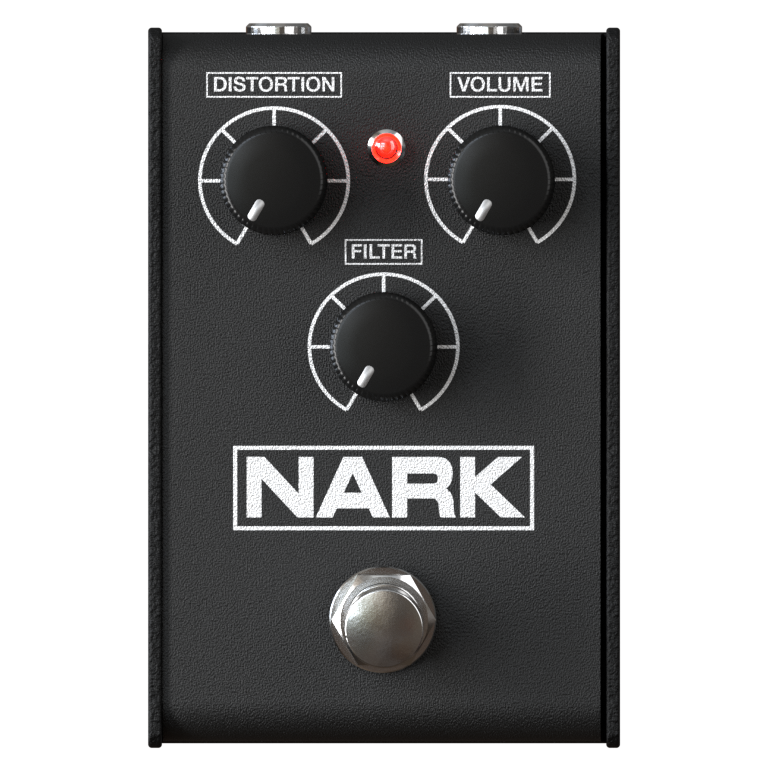 The Nark
A classic from the 70s, the Nark features a versatile distortion that can range from heavy-hitting grunge to a light overdrive.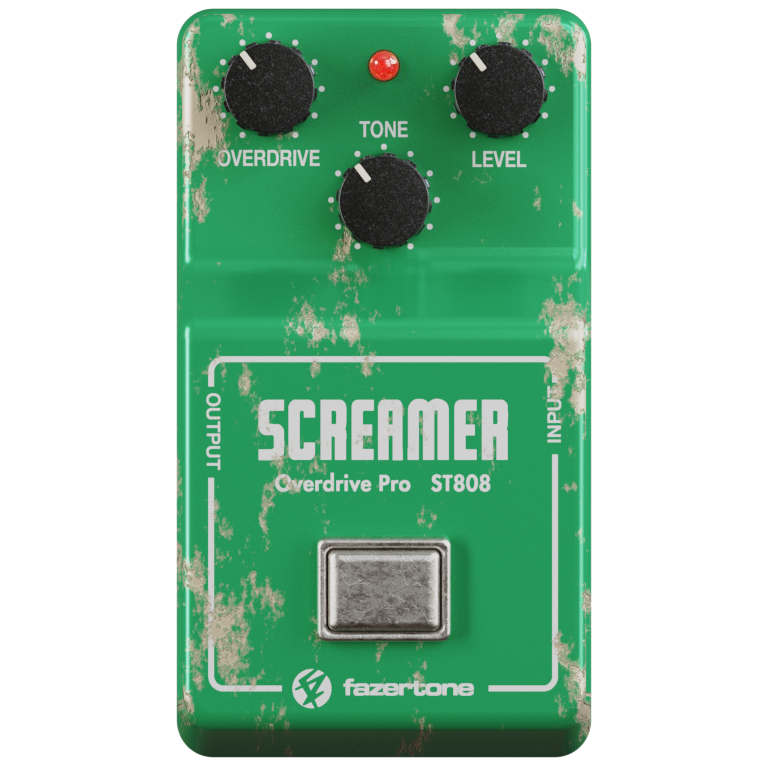 The Screamer
If there's a gold standard of distortion pedals, this is it - a classic amongst classics. Originally designed in the 70s to copy that vacuum tube warmth with solid state circuitry, it has since become one of the most widely used distortion pedals.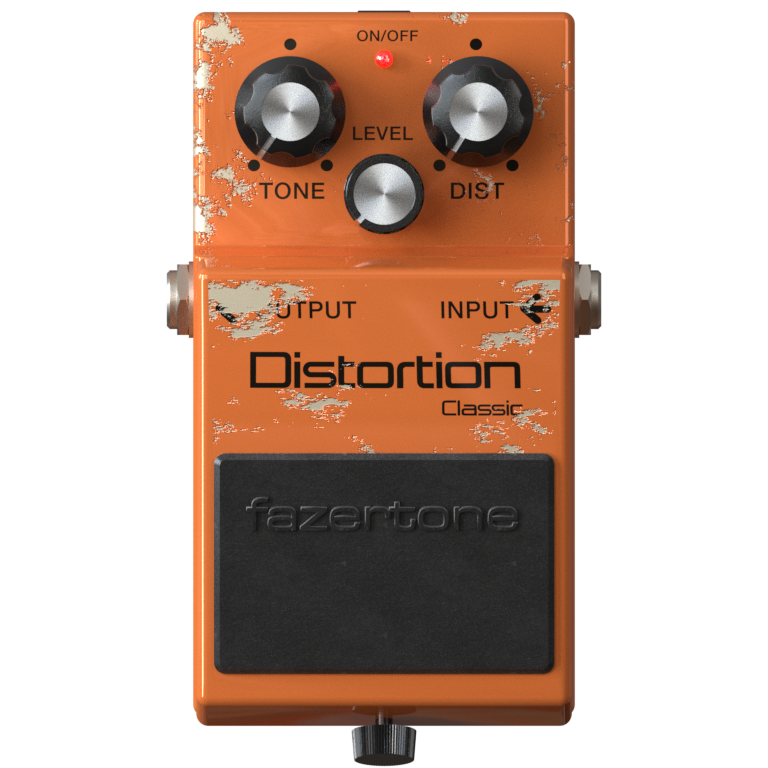 The Classic
This pedal is found in almost every pedal rack - it's rough, rugged and heavy-hitting, and behind the signature sound of countless rock bands.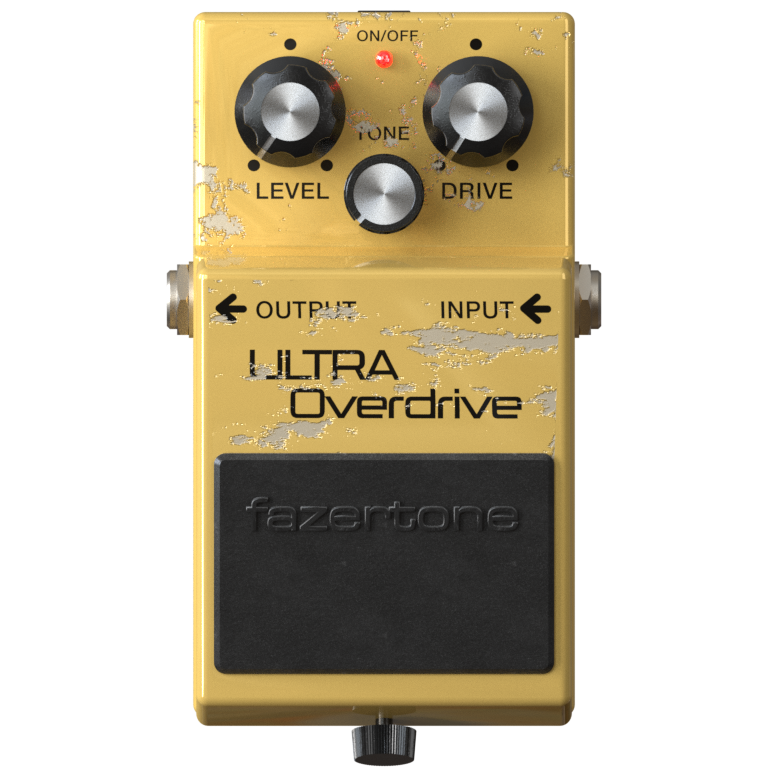 The Ultra
For a more moderate overdrive sound, the Ultra is a great choice and features a warmer clipping circuit as opposed to a heavy-hitting distortion.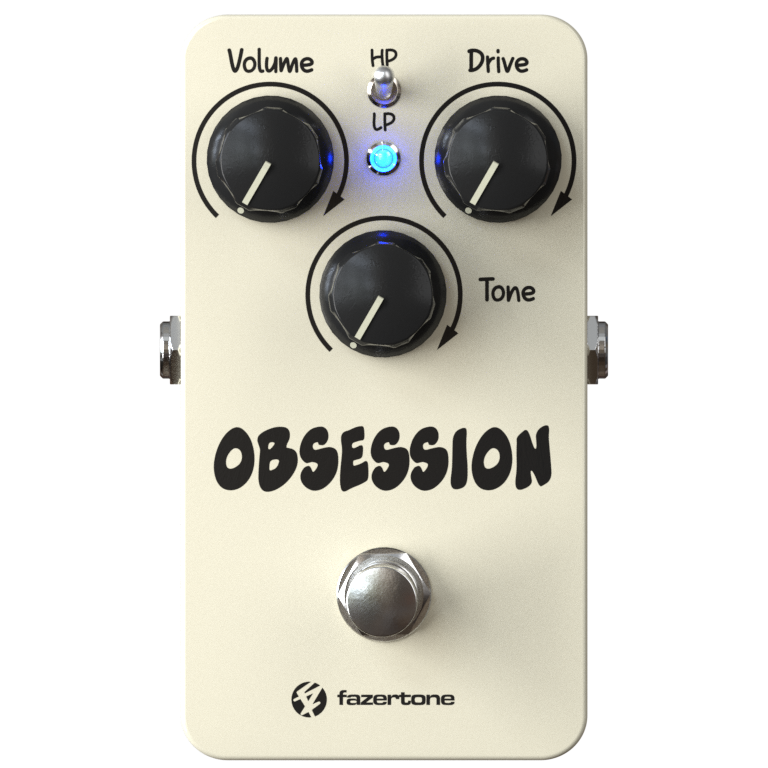 The Obsession
This is a popular boutique pedal that featured a unique twist on the typical clipping circuit. Apart from its warm tones made to replicate tube overdrive, it features a switch between a low-pass and a high-pass mode for added tonal flexibility.
The Big Fuzz
Big, heavy, dirty - this quintessential 70s pedal adds an unmistakable heap of fuzz on either guitar or synth, and offers a surprising variety of tones when you play with the knobs - from dark and muffled, to creamy, almost violin-like.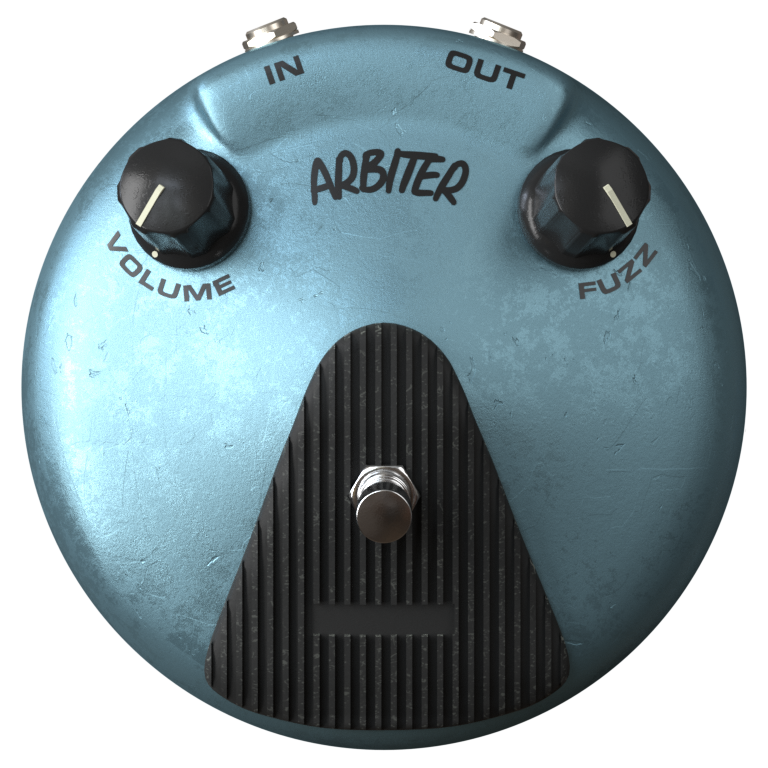 The Arbiter
One of the earliest fuzz pedals, this pedal was a favourite of Jimi Hendrix and features a unique asymmetric distortion. We recommend toning down the input gain and adjusting the amp settings as it can be a wild beast to tame, but is capable of adding incredibly rich harmonic tones to your guitar or other instruments.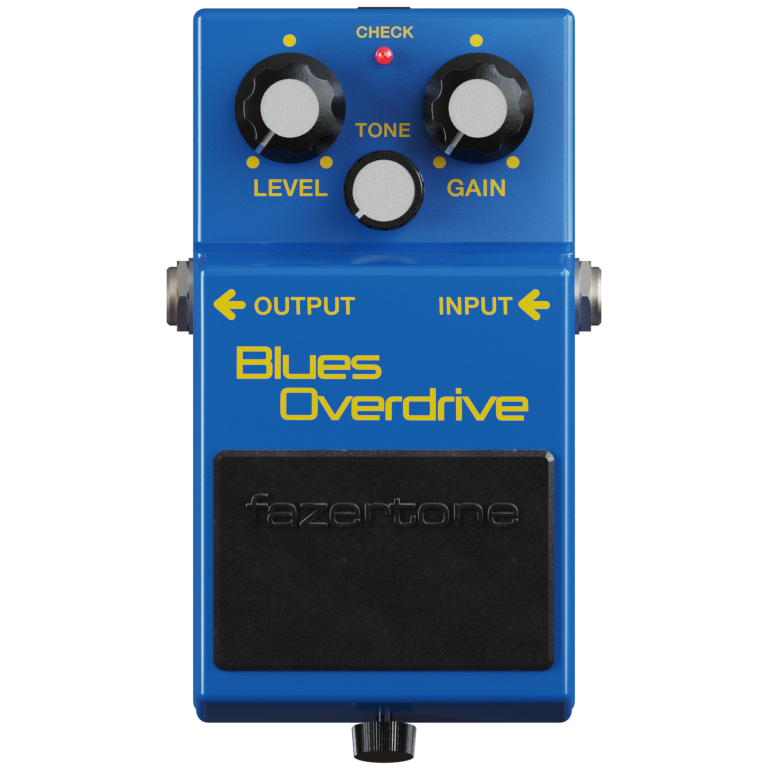 Blues Overdrive
Like its namesake suggests, this pedal is ideal for blues, but also for rock or anything that wants that classic overdriven tube sound. Crank up the knob and you can go from a subtle creamy boost to a gritty grinding sound that's perfect for dirty blues.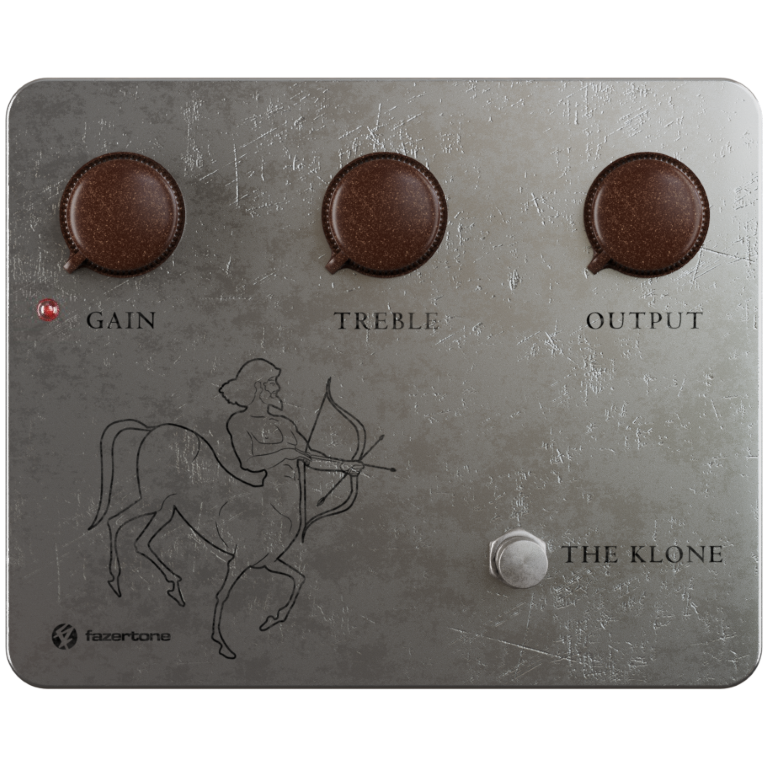 The Klone
We've decided to include The Klone as part of the Overdrive Essentials for convenient access, and because we feel it's earned its place as an essential overdrive pedal.
System requirements:
Mac OS X 10.14 or later, Native M1 or Intel from 2014 or later.
Windows 7, 8 or 10, 64-bit
Formats:
VST3
AU
Tested in Logic Pro X, Ableton Live, Reaper and Cakewalk. If you are using a different DAW, you can check compatibility by downloading the trial version first.

Get Pedals Individually
If you prefer, you can also purchase two of the above pedals as individual VSTs, with the same emulation. If you want to upgrade to the bundle later, we'll be happy to discount the price of the pedal from your purchase.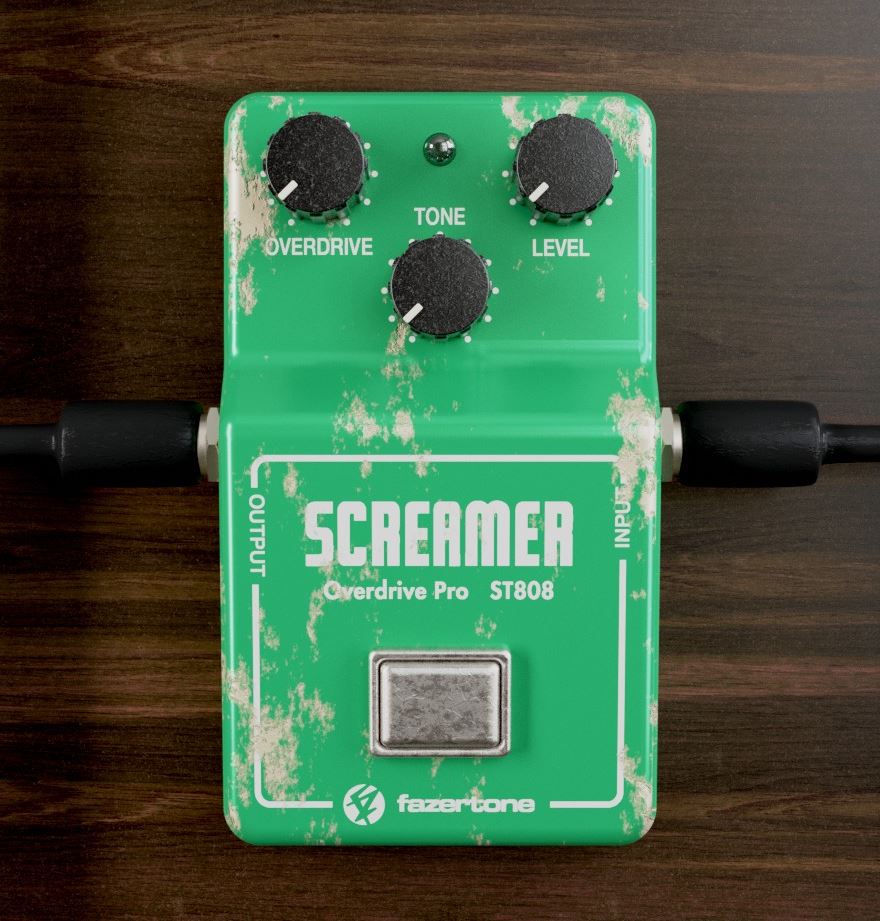 The Screamer
$24.99 - Add to Cart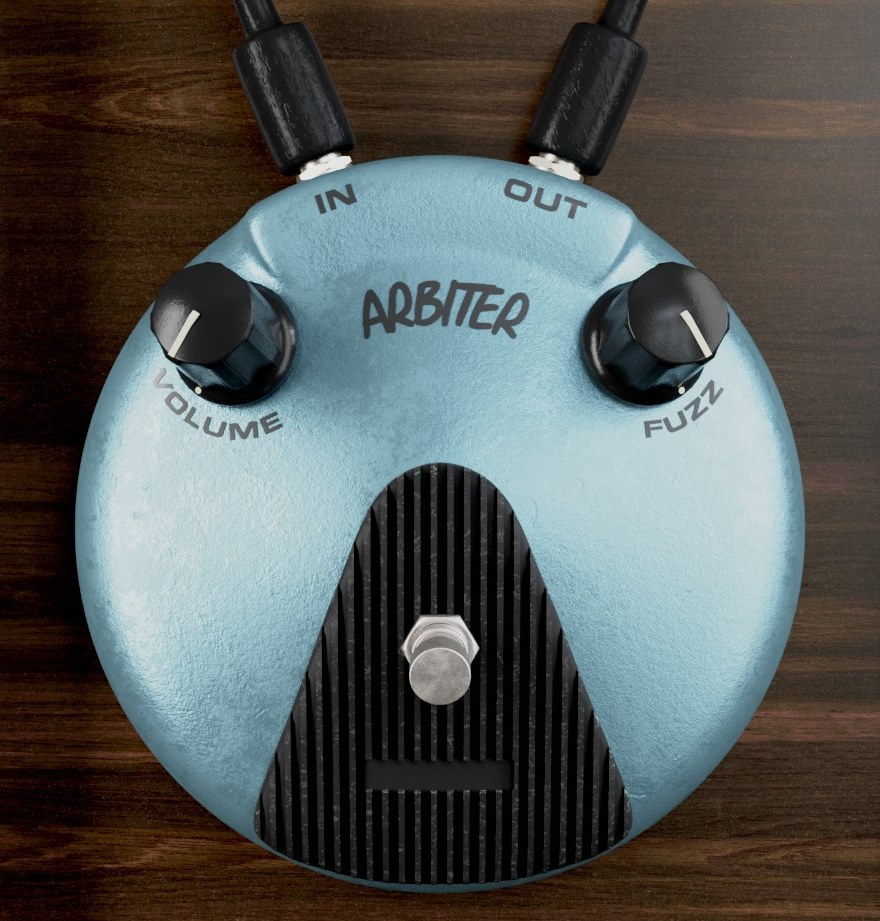 Arbiter
$24.99 - Add to Cart
Early access special
Get in at a reduced early access price, and get access to lifetime upgrades, including additional distortion tones when they become available!
$99.99 $59.99 - Buy Now
Copyright © Fazertone Ltd 2022